ECB Surprises Investors With Rate Cut
The most awaited data has now released for the EURUSD traders. The European Central Bank has cut three key interest rates today by .1% point that is the refinancing rate to .05%, the marginal lending rate to .3% and the rate on the deposit facility to -.2%. EURUSD declined soon after the rate cut decision announcement and now targeting 1.2994. Majority of economists were expecting some new policy measures besides rate cut. However it doesn't mean that ECB will only stick to rate cuts, ECB President Mario Draghi might announce additional measures at the press conference due at 8:30 AM EDT.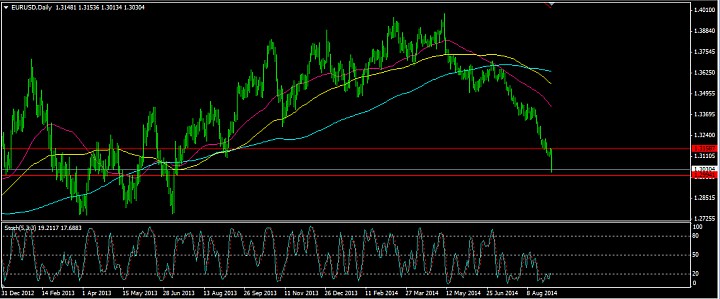 EURUSD : Daily Chart
On the daily chart, we can see that the pair is now targeting to 1.2994 which earlier also acted as resistance for the pair. However the bulls are still hesitant and there are less chances that the pair is going to revive from here. The investors are also looking for US job data which will also extend losses for the pair EURUSD if beats the economist's expectations.